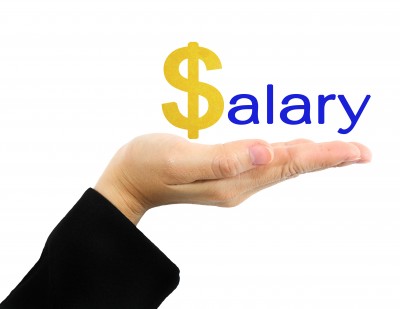 Working Abroad – The Salary Question
"There is more than just comparing gross and net salary."
Whether you are a young graduate or a senior manager, whether you are planning to stay within your current company or seeking a new challenge, the question of international mobility probably went through your mind several times.
While you were questioning yourself about moving abroad or not, you probably had a strong concern about the financial feasibility of such decision. In other words, what will I earn if I move and will it worth it?
In this article we will try to help you defining the key metrics you should pay attention to in order to determine the added value (from a financial stand point) to start an international career.
GROSS SALARY, NET SALARY OR RELATIVE WEALTH?
As you probably know, the taxation on salary can dramatically vary from a country to another. Hence, a huge gross salary can make you believe that you will earn a lot but when you'll take a look at your pay slip you might be really disappointed.
Let's take the example of Australia and Luxembourg.
Average Salary – Middle Manager[1]

Gross Salary (€/annum)

Net Salary (€/annum)

Australia

~ 100,000

~ 76,000

Luxembourg

~ 90,000

~ 75,000
As you can see by this example, even if, in average an Australian Middle Manager earns 10,000 € (gross) more per year than a Luxembourg Middle Manager, they are getting a similar salary on their bank account.
But, there is more than just comparing gross and net salary. Indeed, the value of the goods that can be purchased in each country might have a strong impact on your wealth.
Average Salary – Middle Manager[2]

Gross Salary (€/annum)

Net Salary (€/annum)

Relative Buying Power (€/annum)

Australia

~ 100,000

~ 76,000

~ 62,000

Luxembourg

~ 90,000

~ 75,000

~ 77,000
So, if we use the same example and take under consideration the value of goods we can clearly identify that the value of a gross salary is definitively not a good indicator to select your country destination. Even the Net Salary can mislead you. Hence, it is strongly recommended to pay attention to the Relative Buying Power index and compare it with other countries of your interest, including your country of residence. In the spreadsheet below you can clearly see how the Relative Buying Power index can impact a salary ranking.
This ranking is of course relative and it shouldn't lead you to a final and categorical decision.
However it might help you to counterbalance key factors that are important for your reflection.
So, if you are looking for a new job or evaluating the opportunity to being relocated within your current company, here are some points to pay attention to:
Your country ranking
For example, if you are currently living in Ukraine or India, you have several countries that can lead you to a more comfortable financial situation (all things being otherwise equal). If you are currently living in Saudi Arabia, the situation might be slightly different. Indeed, by keeping the same salary standard, your financial situation will probably suffer.
Your targeted country
After having targeted the country you would like/have to work in, the next step is to determine how your country is relatively ranked. If your target is lower ranked than you might think to alternative in order to keep the same standard of living.
Your points of negotiation
When you will negotiate your contract you have two strategies to set up based on your profile.
a)      The salary
If you are joining a new company and would get a local contract it might be easier to negotiate your salary. Then you should determine the ratio between the Relative Buying Power of your current country and the one of your targeted country. Getting this ration will help you to define the salary raise you should ask to keep the same standard of living.
b)      The benefits
If you are already employed and are planning to be relocated, some company might not accept to review your salary but might be open to offer different compensation. Hence, you could ask to your company to take in charge your house renting, your car renting or getting a "painfulness bonus". But, when asking this kind of alternative, you should also take under consideration that the taxation on this kind of benefits can also be dramatically different from a country to another.
Even if the salary might be a key metric in your decision making, working abroad can have a lot of benefits on your career that you should underestimate such as better career perspective, weather, health system, work life balance, etc.
We strongly believe that a salary difference should not hold back from a life experience.
Should you want more information about National Salary Comparison we strongly recommend you to read the ECA Global Perspectives – National Salary Comparison ed. 2013.
[spacer style="1″ icon="none" color="000000″]
About the content contributor:
ECA was established in 1971 by a number of leading international companies.  Its purpose was, and still is, to provide employers with information and advice on terms and conditions for staff employed abroad, whether local national or expatriate.
About the National Salary Comparison ed. 2013:
ECA's National Salary Comparison is a unique guide to how the differences in local pay levels, tax and cost of living between countries affects the mobility management options of employers. By looking beyond gross and net salaries to actual buying power at three different job levels this document brings into the spotlight the real issues to consider when devising a robust mobility policy.
You can view the complete whitepaper
HERE
---
[1] ECA Global Perspectives, National Salary Comparison, 2013, p. 8