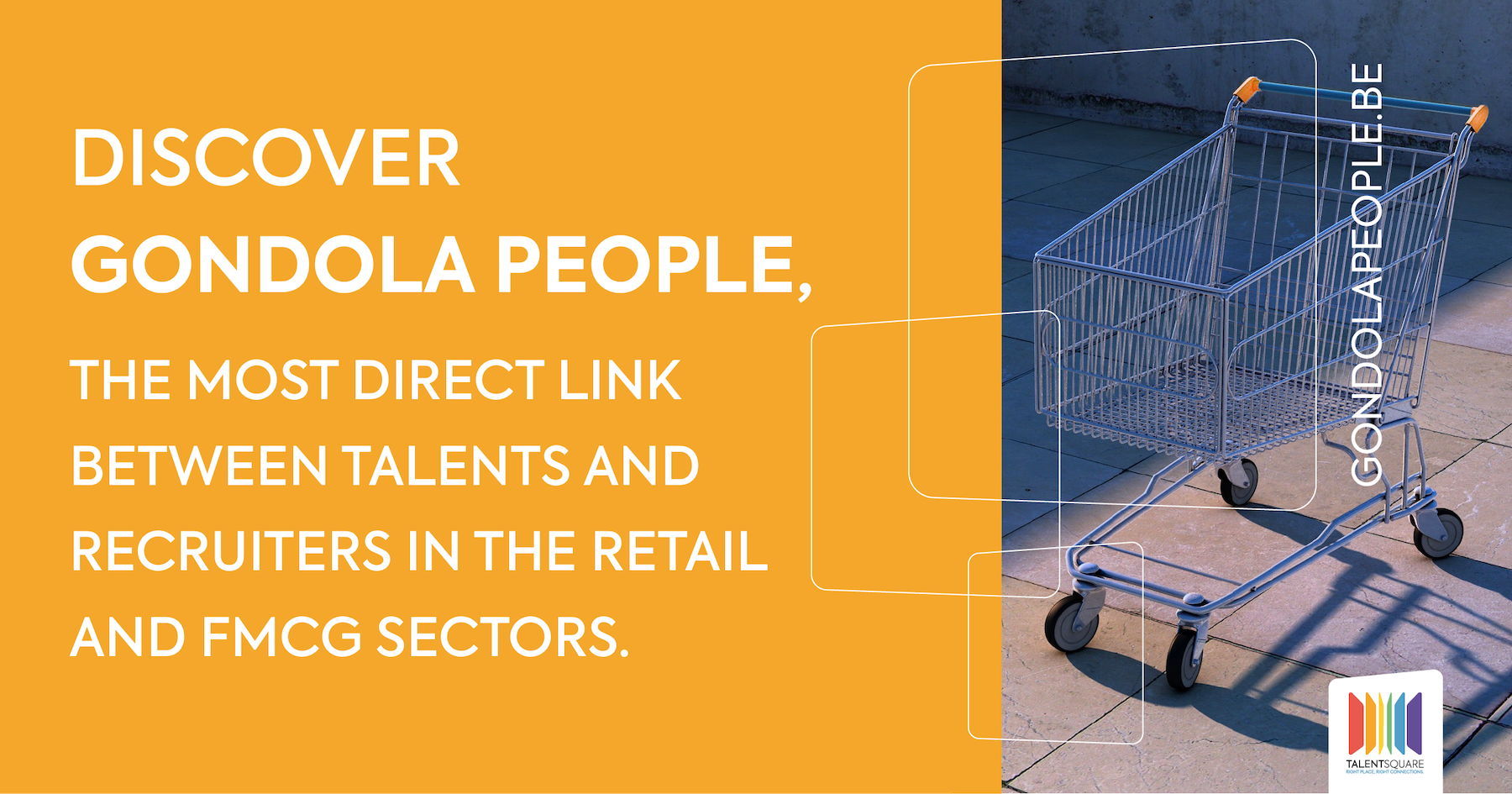 Discover Gondola People, the most direct link between Talents and Recruiters in the retail and FMCG sectors.
Talentsquare and Gondola – the main Retail & FMCG media in Belgium – are proud to launch Gondola People, the very first recruitment platform 100% dedicated to Retail and FMCG.
This brand new marketplace had been created to establish the most direct link between retail companies and talents they are looking for. According to Hubert Halbrecq, Co-Founder of Talentsquare, "Nowadays we are more and more connected and we are used to access information really easily. Companies must now use all the channels and technologies available to recruit efficiently." "Practically speaking, it means gathering everything related to Retail recruitment in one single easy-to-use platform: job offers, information, news, etc. to create a meeting point for the whole Retail community." says Thibaut Halbrecq, Hubert's brother and Co-Founder of Talentsquare.
As a recruiter, Gondola People has multiple advantages. You access a 100% Retail talent database and post your job offers in a couple of clicks on the marketplace, giving it high visibility thanks to the Gondola website, magazine, newsletter and social media pages. Moreover, you access the intuitive Talentsquare platform to easily review and manage candidates.
As a talent, the marketplace gives you access to all jobs in the retail & FMCG industry as well as a direct link with companies from this sector. You no longer need to browse other job boards or websites, all the information is gathered in one single platform. Colruyt, Delhaize, Carrefour, Albert Heijn, LIDL and many more are already publishing their open positions on Gondola People!
In addition, you will find hot news, events agenda, trends, studies and many other meaningful insight into the Retail market.
"I truly believe that such marketplace is a real job accelerator for the Retail sector. By bringing together all the actors and talents form the industry around the table, we create a unique meeting point that will help both companies and talents to fulfill their ambitions." concludes Hubert.
More info on this topic? Read the article from References.be or visit Gondolapeople.be