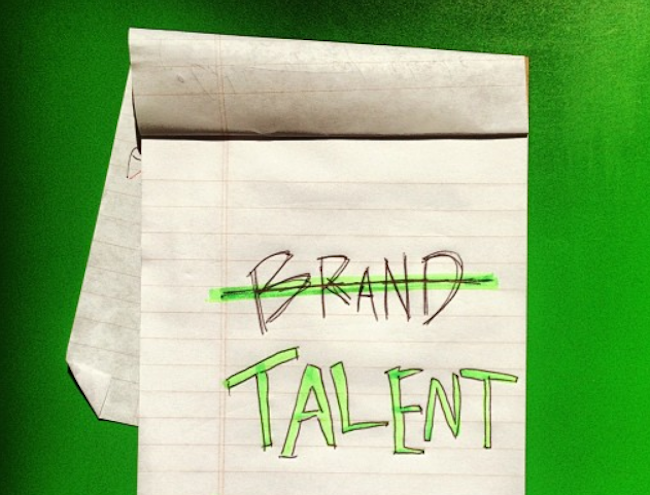 The Biggest Takeaways from LinkedIn TalentConnect
Hugo and Timoté, Product & Digital Strategists at Talentsquare, had the opportunity to attend TalentConnect 2013 London, the biggest yearly EMEA event organized by LinkedIn. After two days of intensive sessions and keynotes they wanted to share with everyone some of their key takeaways.
Before going to the heart of the subject, some few words about the conference: TalentConnect is the biggest yearly event organized by LinkedIn. During the conference the latest insights on the talent acquisition industry and employer branding best practices were shared, as well some of LinkedIn's newest products.
This year's EMEA event was in London, with about 1000 HR and Employer branding professionals (Senior Managers and Directors) from 38 countries.
Now to the heart of the subject…
Follower base and Talent needs, truly connected?
LinkedIn product experts shared during the conference a very interesting figure: 70% of LinkedIn members are interested in getting updates on job opportunities from companies they follow!
This means that being on LinkedIn and activating your company page is essential. By growing your followers base, you will not only reach new people and build your employer brand, you will also create a pool of potential candidates for your future talent needs.
Your Talent Brand matters… a lot!
People might be familiar with your brand. They know your employees, they connect with your employees, and they might even know what your business is about. That might mean your employer branding is working fine. However, it does not mean that your Talent Brand is working fine as well.
Talent Brand is about the people that engage and interact with you. They apply for your jobs, look at your company and career website pages and follow your company on different social media channels. So you've to talk about how it is to work for your company.
People need to know how their day-to-day life is going to look like and if working for your company is what they need at a certain point in time. Remember that 80% of the workforce in the world is passive and if you don't continuously interact with them, they won't think of you.
Use your content smartly
In the Kingdom of Content, product reviews and corporate news are dead. When following a brand on professional networks, talents are looking for authenticity, backstage insights, recruitment tips and peer testimonials. You need to understand what talents are looking for in order to attract them. Don't try to play around and show what's truly happening in your company.
Additionally, think on being extremely smart and targeted. Content that could interest financial people will probably not interest as much an engineering group. By targeting your content, you'll be able to be even more relevant towards your followers and avoid dropouts.
This strategic use of content can go a step beyond through other LinkedIn products such as Post boosts, Sponsored Jobs and Career Pages, but this will be a for a next article, so stay tuned!
Content is key, but who has the key?
Most of companies have the same problem: creating relevant content. Building an employer brand for your company has to be done in collaboration with your MarCom (Marketing & Communication) and HR services. The first knows the how, and the second knows the what. Sitting together, sharing ideas and building stories is definitely the best way to build your brand.
Also, don't forget that social media is not a place for a one way communication. It has to go in both ways. Don't be afraid to share content, engage your followers and influence them to communicate with you. You need this engagement and communication approach to understand what they like and what they want.
LinkedIn product specialists also reminded us of the following:
Think visual: Use pictures and videos from your employees and ambassadors. Put the highlight on them and show how great they are.
Be short: Social media is used on the go. 30% of LinkedIn visits are mobile! It's useless to remind how annoying it is to read a long text on a smartphone, right?
Be authentic: Share stories, Testimonials, Industry Insights, Powerful Questions, etc. Align your communication to your audience.
How to find ambassadors to your brand?
Sarah Penrose, Global Talent Acquisition at British American Tobacco, had an interesting answer when an attendee asked her such question.
She simply doesn't look for ambassadors. People who will best represent your brand are not the ones that you will convince by contacting them. If you want to find ambassadors you first have to communicate internally what you are going to do externally. If you share your projects and if people embrace the concept, the message and the purpose, they will come to you and ask to be part of the project.
Everything is going mobile
If you had some doubts and thinking that people would continue to go on a computer to apply, think twice:
By 2015, 5 billion people in this planet will be connected online via mobile;
Already 30% of visits on LinkedIn are mobile
Already 25% of job views are mobile
LinkedIn gives now the availability to users to apply for jobs in few clicks by mobile. It will also allow recruiters to manage their job posts via mobile as well.
Forget cover letters and personal introductions, applications will go fast and might be more standardized than ever.
These were some of the key takeaways from the conference. Of course, not only LinkedIn is purposely trying to change the game in the talent acquisition industry. Many organizations want to change the game, activate the passive workforce and increase their employer and talent brand.
It's a new game, and we can learn a lot from each others. This time, we have to say… thank you LinkedIn! You inspire us to be a better organization, today and tomorrow.
Sincerely,
The Talentsquare Team