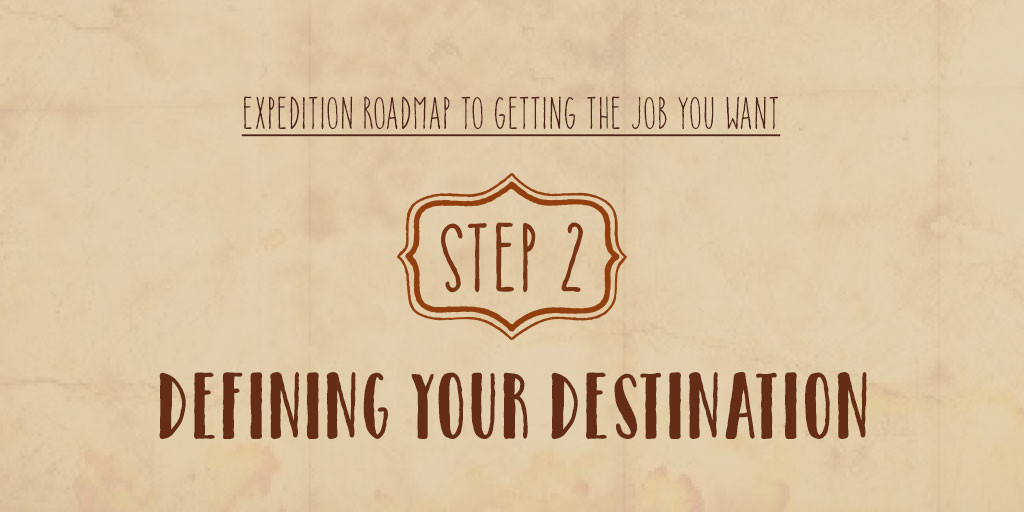 Expedition Roadmap To Getting The Job You Want – Step 2 – Defining Your Destination
In the first step of our Expedition, we challenged you to take a look in the mirror to find your true essence. In step 2, we focus on looking at your  prospect employment opportunity in detail before applying.
Before actually sending in your application, it is very important to study the market, company and position you are considering. You don't want to waste your time, nor the company's time, to apply for a job that you haven't really examined properly.
First thing to scan is the market space this company is active in. What happened in that market, what are the main trends, who are the main players and what respective positions and market shares do they hold. It's important to know this kind of information: your future employer will expect that you have a high level understanding of the landscape right from the first interview.
Once you understand the environment, zoom in on the company you are interested in. Study their website, review what's written about them in the press, talk to people who have more information than you do. Try to get a feel for the most important dimensions of their organization: the competitive differentiation, the main income streams, their future plans, the way they are organized, the amount and type of vacancies they are posting.
Finally focus on the position of your interest. Review the job description carefully and if possible talk to people in such a position, preferably at this company. Single out the generic and technical competencies that are required for this role.
After doing all that it's time to take a step back. Do you like what you found out? Do you see yourself in that position, company or market…. Really? Ask others what they think. This is a real important moment. Looking for a job is all about focus. Stop your application if you are not convinced – you'll waste time. If you are ambiguous, only proceed if people that know you well can convince you with the right arguments – because they believe this is right for you. And if you are convinced and exited… it's time to proceed to the next step the definition of why this employer should pick you: Step 3 – Defining Your Unique Selling Proposition.
---
Step 1: Understanding Yourself
Step 2: Defining Your Destination
Step 3: Defining Your Unique Selling Proposition
Step 4: Standing Out From The Crowd
Step 5: Managing Your Moments of Truth