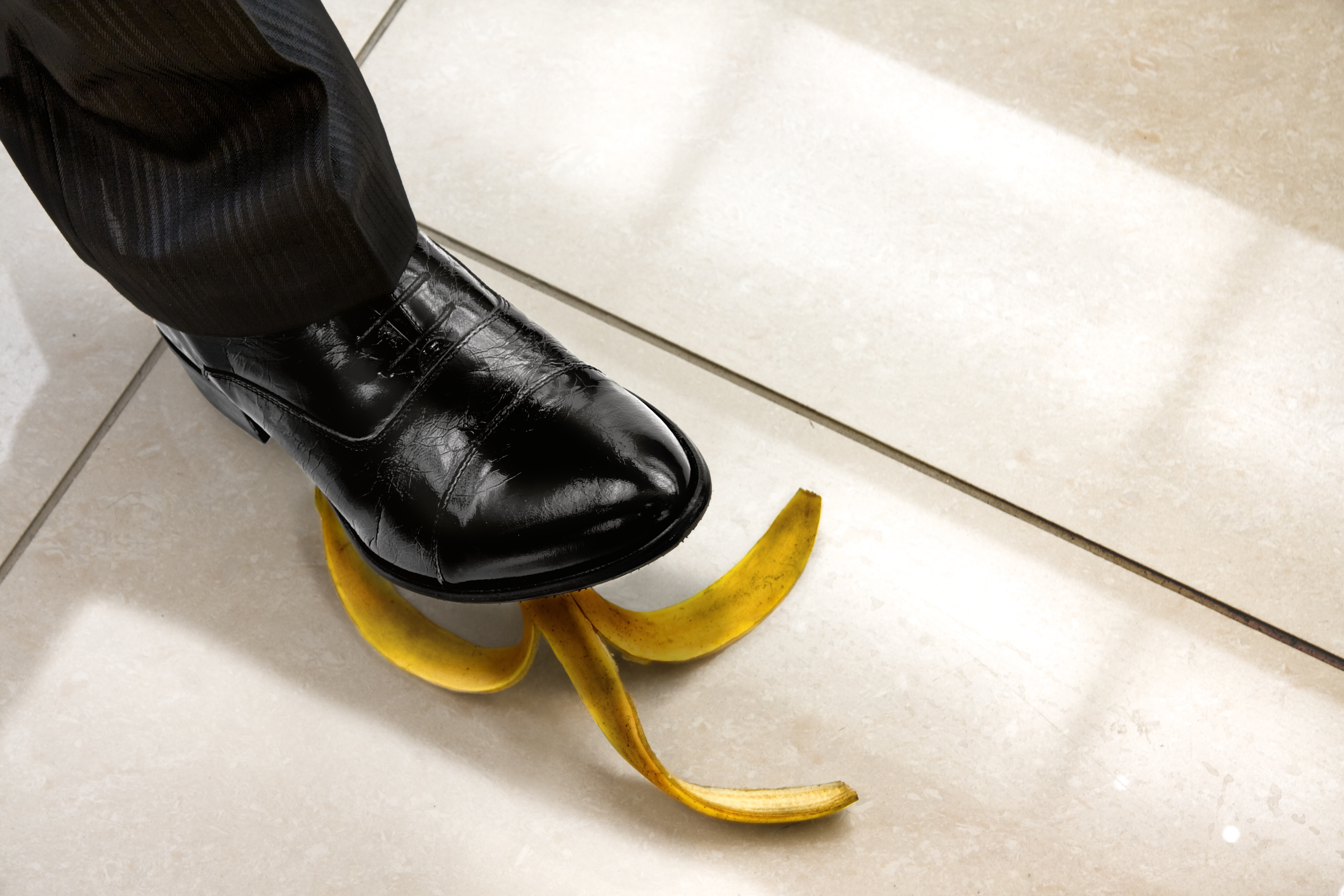 The Recruitment Pitfalls: They Exist And You Might Not Know About Them!
During the past month of November, Talentsquare had the pleasure of organizing a focus group in its HQ in Belgium.
During this activity we discussed about the recruitment landscape and respective tools. People from different companies, sectors and experiences were invited and we must say that the conversations were very intense and rich of content.
Hence, we decided to share with you a summary of these discussions, hoping it brings reflection to you and your recruitment activities.
The Issue of Relocation
According to our participants, people often don't want to relocate even from a city to another. This is especially true in China, where some cities are not at the same level of prestige and the working culture varies even within the country.
The same trend has been seen in Europe. Several candidates were offered positions in another cities or countries and refused to change places due to the relocation challenge. A great example of this happened to some of our participants that have a hard time hiring people from outside countries to come into Germany.  Of course, there are also legal challenges for people coming outside of the Schengen zone and being able to get a valid work permit.
Surprising isn't it? Hearing everyday talking about unemployment, globalization and at the same time knowing that people don't wish to be relocated?
Of course, the subject of this discussion (aka: the candidate) wasn't there so we don't want to dig much into the topic. Nevertheless, we wanted to share the observation with you. Should you have an opinion, please share it with us!
The Diva Effect
IT professionals start feeling harassed, and even recruiters believe that direct approach  is becoming less and less effective. Some participants of the focus group think companies will move their efforts from direct approach towards employer branding. Some participants even talked about "the diva effect" and believe that the current situation in the IT world is the mirror of what will happen in other sectors.
Ah, the diva effect! Every single IT recruiter who reads these lines knows what we are talking about… right? Having to call 10 times a candidate before being able to reach him, trying to find that suitable person in every possible way (Facebook, Twitter, LinkedIn, Company phone number, etc.). Even if you find a potential hire, you will hear him/her asking about the salary before you're even able to present the job description.
So, who is responsible for this? The fact that all companies need IT profiles and the IT candidates took advantage of the situation? Is it because recruiters are not doing well their job and harassing IT profiles before even knowing if there is a real match? Said differently: What came first? The chicken or the egg?
Overuse of Social Networks
We are witnessing an increasing amount of people deleting their social network accounts, especially on Facebook and LinkedIn. Some explained this trend by the fact that it's not exclusive anymore. Also, they reminded us the existence of alternative social networks, niche social networks, which are growing like mushrooms (e.g. Xing, Viadeo, Snapchat, Path, etc.).
Can you really picture this? People are deleting their social media accounts! True story! Take a minute and think well… Is there anyone in your network from who you got used to see one or two activities on your Facebook timeline, but does not show up anymore? We're sure you'll find at least one person. Now you're probably telling yourself that Facebook EdgeRank is probably responsible! Sure! And what if it wasn't? What if this person has actually deleted his/her account? Go and take a look!
Other social network on the hype is LinkedIn. But to understand the evolution of LinkedIn let us do an analogy: Imagine a nice bar where you liked spending time with one or two close friends. You were the king and knew everybody. Then your friends brought some other friends that you barely knew. At first you thought it was nice and actually became good friends with one or two of them. That was before the nightmare started, the guys that were not your friends started inviting their own friends who brought also a new style of music, etc. In less time than you were prepared to, your favourite place where you were the king became a place full of kings where you are the stranger.
Some say the same is happening with LinkedIn. If you are under 25, probably you never used LinkedIn when only few privileged people knew it and when the cutting edge address book system was introduced.
Nowadays the same people that got used to it now feel they lost their privacy. It became another social network where probably anyone with the right skills and contacts can reach you.
How would you feel if you lost your privileges? What would you do if you had lost the feeling of being unique? If all the habits and rules that you knew and enjoyed were fully transformed?
What is a Recommendation?
When talking about candidate CV's, profiles and recommendations, participants all agreed to one thing:  the problem with the evolution of LinkedIn's social aspect is the effect on their referral system.
Two elements have been pointed out:
1. The Showcase Effect
You have a public profile, searchable on Google, visible by millions of people. It's natural to think of this as an advantage. But your profile should take probably the same amount of time as preparing yourself for an event! Nice suit/dress, perfume, new shoes, manicure, etc. We all do that! But if you do so for hundreds of people, why not doing it for a potential employer and millions of people?
Changing one or two words, adding a line, a task or an achievement, one or two skills… It goes so fast… Thus, can we still trust in a LinkedIn profile? Nevertheless, we all agreed that this is not a new topic. People were doing the same in the old school paper CV, and now transporting the habits to public profiles.
On another note, the fact that LinkedIn profiles are public probably helps reducing cheating and misleading people on your achievements and skills. We must not forget that most probably your school friends, work colleagues and even your boss might be on LinkedIn, so why to "lie" knowing they might confront you?
2. People Endorse as Fast as They Like on Facebook
LinkedIn is pushing people to endorse connections and to give back the favour when someone endorse you. Thus, it dilutes the credibility of it. Moreover, we see a growing trend to endorse people even if we don't know them. Even worst, we see people endorsing each other for irrelevant skills like if it was "Facebook Likes".
All participants were wondering about the future of LinkedIn and especially the future of this feature. What are your thoughts?
The future of Face-To-Face Interviews
When talking about the recruitment landscape and social networks it's important to remind that they are only the first step of a recruitment process. All people present during the focus group couldn't imagine a recruitment process without face to face interviews. But, are interviews really efficient to properly select someone?
This year, Talentsquare's team went to several recruitment and HR events in Europe. Even if it's clear that recruitment processes have some difficulties to evolve, we have clearly identified a growing trend of people who think that traditional interviews should be replaced by other procedures:
Deferred interviews
Online assessments
Serious games
In the basket tests
It's difficult to say that those kind of alternatives will one day completely replace traditional face to face interview, but one thing is clear, the question exist.
Great User Experience Can Attract Passive Job Seekers
Taking care of your potential candidates' starts with the first landing page they arrive to. Having a well design, neat and clear interface is essential to raise your conversion rate. If one out of two people leave your website before having finished the application process or having found your job, you've just lost half of your potential talent pipeline.
Few 90' recruiters will say that it's human selection and only the best stay… but are you really sure? What if it wasn't? What if the best candidate left because he preferred your competitor's recruitment experience?
This question is even more important if you don't have a strong employer brand. What if your perfect candidate arrives to your career landing page and does not know your brand and what your company does?
Would you take the risk of losing his/her application just because your online platform wasn't good enough? Worst even, what if that perfect candidate arrived on your website and was interested to your company, but couldn't find a suitable job description?
Sometimes minor changes can have a tremendous positive effect. Only by changing the structure of the website and making it "more user friendly", employers will directly raise the average amount of applicants received per positions.
Conclusion
These are some of the conversations, discussions and outcomes of the focus group. What do you think of it? Are there any other burning topics that the recruitment landscape should be talking about?
Let us know your thoughts by commenting below or sharing this article with your perspective. We would love to hear from you.
---
Acknowledgments
We would like to thank the following people who helped us formulating these thoughts: