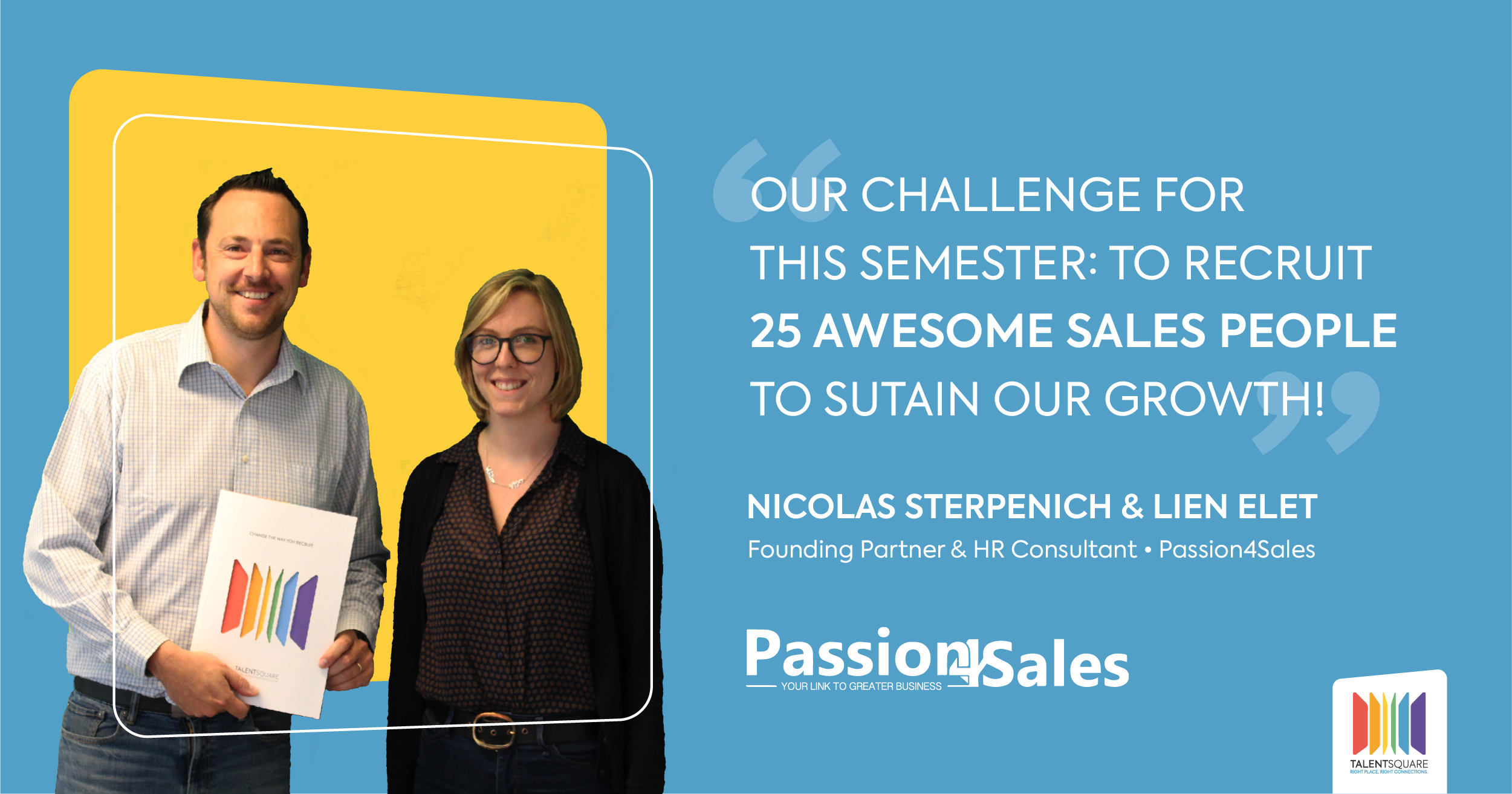 We are very proud to onboard Passion4Sales
Founded in 2013, Passion4Sales experienced a very quick growth and now employs 60 people! To continue is this positive dynamic, they need to onboard 25 talented sales people by the end of the year.
Nicolas Sterpenich – Founding Partner and Lien Elet – HR Consultant, share with us their business needs when it comes to digital recruitment:
"To achieve this ambitious goal, we were looking for an evolutive and intuitive solution that offers us:
Full autonomy to manage our career page (publication of new job offers, content, etc.)
A centralized Talent database and the possibility to review and assess applications in a few clicks
Automated replies to applicants to improve our talent relationship management
Key indicators on referral traffic to fine-tune our talent-acquisition strategy
Today, we are convinced that Talentsquare is the right partner and impatient to move forward and start using their platform."
About Passion4Sales
Passion4Sales is a young and dynamic company created to help companies grow in sales and top line revenue. Passion4Sales is your link to greater business! They support companies in reviewing their sales approach; provide them with consultancy in different commercial areas and offer them outsourced sales solutions to help them grow rapidly.