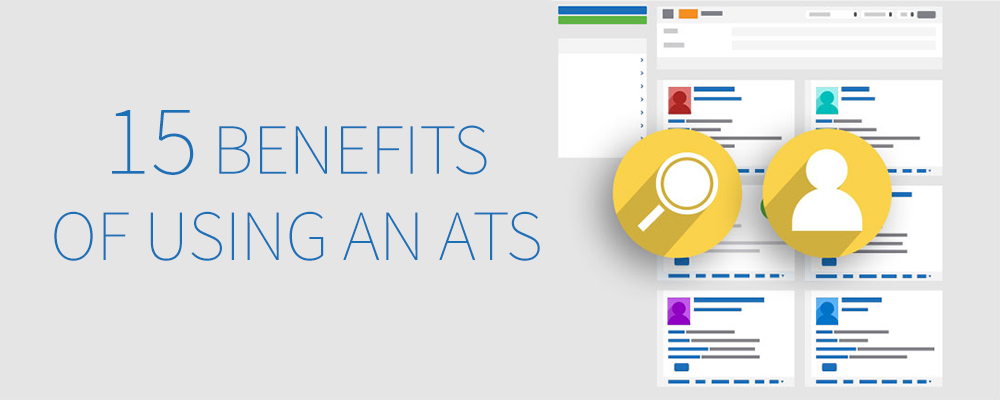 15 Benefits of Using an ATS
In the context of an indisputable talent war that keeps intensifying, the speed of attracting, identifying and hiring the best candidates has considerably boosted, pushing companies to re-think their recruitment strategies and tools.
Many employers have already implemented or are thinking to implement new recruiting solutions and tools such as applicant tracking systems to help them cope with the changes, but what are the actual key benefits of using an ATS?
1. Streamlines and automatizes the recruitment process by providing a powerful software interface that helps manage the recruiting process and ensure best practices.
2. Helps employers focus on growing a quality workforce, instead of overburdening their schedule with the administration related to the hiring process.
3. Assists in finding candidates by leveraging existing traffic due to its integration with job boards, job board aggregators and social media channels.
4. The cloud environment makes it instantly available and it proves to be easier and more cost-efficient than using an in-house software managed on the premises.
5. Increases social reach due to its mobile functionality, since 78% of candidates use mobile job search apps, and interact in the social media environment.
6. Lets you build an updated talent database by giving you easy access to the quality resumes it collects and that you can draw from when needs arise.
7. It is cost efficient and improves the cost per hire, by automating time-consuming tasks and reducing the usual recruitment-related costs.
8. It is time saving and reduces the time to hire since the sorting and filtering through the resume overload is now automated.
9. Refines the candidate experience by providing a positive hiring experience to candidates and converting them into brand ambassadors.
10. Redefines employment metrics by providing real-time analytics which offer valuable insights into the recruiting process.
11. Helps materialize your sourcing strategies by evaluating the best performing sources, since it can provide insights on where the candidates are coming from.
12. Automates data collection by receiving applications in multiple ways, requiring no effort from neither employer nor candidate, thus eliminating data entry errors.
13. Centralizes all candidates in a single talent database, where employers can easily find, filter and screen them.
14. Automates communication by allowing employers to create automated email templates and quickly respond to candidates informing them about recruitment decisions.
15. Enhances collaboration in the recruiting team by allocating different roles & responsibilities and also providing the possibility of rating candidates and adding feedback for other team members.
These undeniable benefits of using an ATS might prove crucial to your business, be it either on short or long term, so they must definitely be taken into account when re-thinking your recruiting strategies. Luckily, some ATS such as Talentsquare come with a freemium model, which means you can test most of these benefits for yourself, free of charge, and only pay according to your needs.
Sign up here, and let us know your thoughts!