Winning The Talent War in Belgium
Startups.be and Talentsquare join efforts in helping fast growing startups & SMEs managing their recruitment process and having affordable recruiting software
Know More
As a member of Startups.be, what can I access?:
By signing up to Talentsquare via this page, you will have the following features:
User Management: Add & manage as many users as you want.
Jobs Management: Create, manage and publish as many jobs as you want.
Jobs Promotion: Promote vacancies to social networks and free job boards and aggregators such as Indeed, Glassdoor, Neuvoo, Jobijoba, Talentsquare's public job feed and more.
Candidate Management: Review, filter and process as many candidates as you want.
Candidate Communications: Add files, comment and email candidates through standardised templates.
Analytics: Access basic analytics (e.g. Where candidates come from? How many applicants per month?).
Special Offer
Members of Startups.be can claim a 50% discount during 6 months on their first recruiter seat. This equal to a 150€ discount. You can access our pricing list here.
You can claim the advanced features by emailing us after signing up below.
Questions?
Feel free to ask any question that is not answered below.
Is there a setup fee?
There is no setup fee. You have the free model of the application forever and two months free of advanced features. After those two months, standard prices apply.
How does the free model work?
When you sign up, you have full access to all core features of Talentsquare. To access the advanced features, just email us and we will set them up for you.
Can I cancel the advanced features after the two months free trial?
Absolutely. You can cancel them directly on the platform and if you want to just have specific advanced features, we can also set them up for you.
Can I get a demo?
Definitely! Just ask for a demo so that we can arrange a timeslot as soon as possible.
How do you bill?
We offer annual billing. You can pay by credit card online or have the option of invoicing.
Can I cancel my account at any time?
Yes. However understand that you would need to export your data or you risk to loose key information.
About Startups.be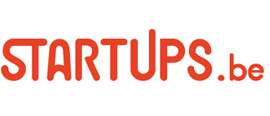 Startups.be brings together the key players in the Belgian entrepreneurial ecosystem. Startups.be helps tech entrepreneurs to be successful by providing quality access to service providers, business partners, customers, and investors.
Startups.be is partnering with Talentsquare as a way to offer more value to its members and ensure that they can access the best standards when it comes to source, screen and hire talents
About Talentsquare
Talentsquare is a simple, easy-to-use recruiting software. It's the right platform for companies to manage their vacancies, publish them seamlessly to free and paid job boards, while receiving and screening candidates all in one place.
Talentsquare is partnering with Startups.be as a way to support fellow startups and help the Belgian entrepreneurial ecosystem accessing a much useful recruiting tool.