Demo
Do you want to know more? We'd love to hear from you!
We want to help you improving your recruitment process. Let us walk you through Talentsquare's robust Applicant Tracking System and show you how to source, manage and hire candidates through a single place.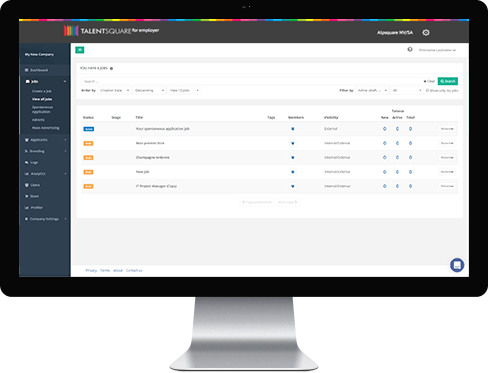 Request a free demo of Talentsquare's software to see how it can benefit your hiring process.
Questions?
Call us today! You can reach us at
+32 496 08 13 13
Leave a message